Home Cleaning and Maid Service
Schedule your home cleaning in 60 seconds
How often do you need a cleaning?
1 time service
Weekly
Bi-weekly
Monthly
 ""
15% off
10% off
5% off
<iframe class="wistia_embed" style="margin-top: 20px;" src="//fast.wistia.net/embed/iframe/sq0c3g9uoj?videoFoam=true" name="wistia_embed" width="100%" height="150" frameborder="0" scrolling="no" allowfullscreen="allowfullscreen"></iframe><!-- [et_pb_line_break_holder] --><!-- [et_pb_line_break_holder] --><script src="//fast.wistia.net/assets/external/E-v1.js"></script>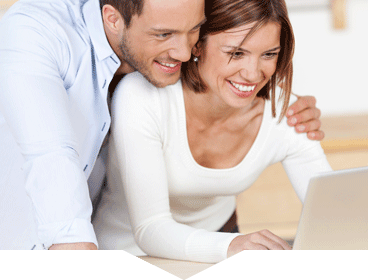 Book

Select a date and time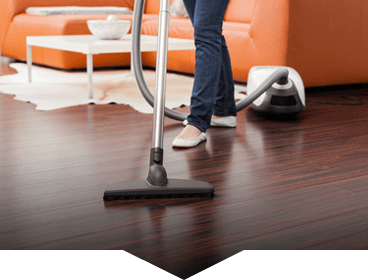 Clean

We Clean your home.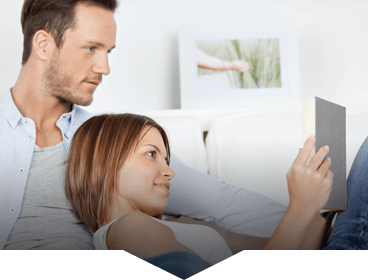 Relax

Enjoy your clean house.
Why Tidy Casa?
We know you're busy and the last thing you need is to come home to a dirty house. That's why we're offering a high quality, thorough and hassle-free home cleaning service in Phoenix, Scottsdale, Mesa, Chandler, and Tempe. We do everything with simple flat rate pricing and easy online booking. We guarantee you'll be satisfied with our work or we'll give you your money back!
Tidy Casa is the highest rated home cleaning and maid service in the Phoenix area. We believe in being honest, on time and thorough on every job. Our core principles of being honest, on time and thorough mean you'll love the results every time. We're confident you'll love the service. That's why we're putting our money where our mouth is with our 200% happiness guarantee. 
No estimates, quotes, or in-house inspections needed. Simply tell us how many rooms in your home. Select a time that fits into your schedule, book your cleaning and take the rest of the day off. Then, we do the heavy lifting and get that house looking brand new. It's that easy! 
We also provide all our own products and cleaning supplies. Give us a shot and book today. You have nothing to lose with our 200% guarantee!
200% Happiness Guarantee
We wouldn't give a 200% happiness guarantee if we didn't think you were going to love our work. That's why, if you aren't satisfied enough to recommend our cleaning service to a friend. We'll come back and do the cleaning over. If you're still not happy with how clean your home is, we will give you a full refund, no questions asked. We are putting our money where our mouth is. That's how confident we are you'll love our home cleaning service!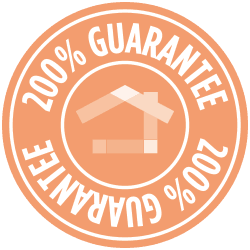 Easy Online Booking: No Haggling, No Contracts, No Stress
You're a busy person. That's why we've built our home cleaning service around saving you time. That means no in-home estimates, no haggling, and no stress. Our online booking system lets you book and manage your home cleaning appointments online, even on your mobile phone.
Simply visit our booking page, give us your address, select a time and you're all set! It's that easy. In less than 60 seconds your appointment is booked and home cleaning is off your chore list.
Once your appointment has been booked you can manage your cleaning appointments through our website or mobile apps.
We Only Hire The Best Home Cleaners
Finding great home cleaning teams can be a pain! Trust us we know. Unlike other services, all of our cleaning teams go through a rigorous hiring process. Our hiring process involves an online questionnaire, phone interview, in-person interview, demo cleaning, and complete background check.
Using this process we go through on average 112.2 applicants before we make one hire. That means we're only sending the most qualified, trustworthy, and thorough home cleaners to your home.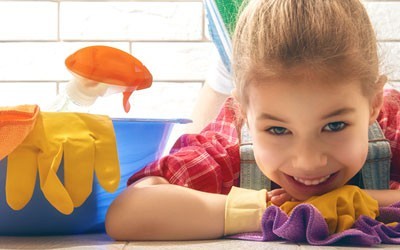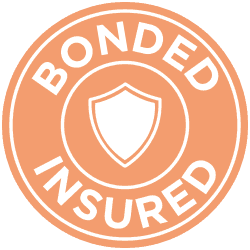 Bonded and Insured: You're in Good Hands
Tidy Casa is fully bonded and insured. That means your home and property are always safe with us. On top of that, our core principle of being honest means if something goes wrong, you'll be the first to know. We don't mess up often but if we do, we believe in being honest and upfront. We're dedicated to taking care of you. That means we'll take ownership and do everything in our power to make things right.

Honest, Timely & Thorough Home Cleaning Service
Our customers have given us 5-stars across the board because of our 3 core values. We believe in being honest, on time and thorough on every home cleaning.
Honest
We believe in always being honest. That means if we break something while we're at your home, we'll make sure you know first and replace or repair whatever it was we broke.
Timely
If you're anything like us, you live and die by your calendar. We know your time is important to you. Being late to an appointment can throw off the entire rest of the day, and who has time for that?
That's why Tidy Casa gives short arrival windows and sticks to them! If we do run into traffic or have another issue that makes us late. We'll call you right away and give you an update so you're never waiting around for us.
Thorough
If you've ever lived with a roommate you know that everyone has a different idea of what "clean" means. Because of this thoroughness and attention to detail are paramount to delivering our 5-star service. That's why we clean up to the highest standard on every job, every time.
If we ever don't live up to any of or core principles, give us a call!
As part of our 200% happiness guarantee, we're always more than happy to do everything in our power to make it right.

Absolutely unbelievable. The site was quick and easy. The cleaner was on time and asked if I had any preferences on supplies or any allergies. They were fast with excellent attention to detail. Well worth the money. Easily recommending to friends and family. Also the leave behind soap is amazing and I would like more! 🙂

The Tidiest Casa you could possibly imagine. After six months of remodeling my condo and not cleaning it once, it is fair to say that I needed a house cleaning if I wanted my girlfriend to stay. So this last Saturday, I finally gave in. The cleaners came in at 11 AM and left at 1 PM. The team lead was named Veronica and she was understanding, very detailed-oriented, and helpful. After the two hours that the cleaners had been there, this is what I noticed: the floors felt brand new in bare feet; the kitchen was spotless (they even washed our dishes and cleaned an uncleanable range!!); every surface in the house was dusted; the bathroom smelled like flowers (the whole house actually smelled like flowers); and they left a little delicious bar of soap showing their appreciation. I also suspect they went to Hogwarts because there is no way they should've been able to do what they did in the time they did it in.

Loved it, Loved Tidy Casa whole process from booking my appointment to the actual cleaning. The website was super easy, great when your schedule is crazy!! The team who cleaned my house was efficient and did an awesome job. I will be booking with them again!! Thank you Tidy Casa.

I do not have time nor do I want to clean my condo. I just want to come home from a busy day's work and not have to keep working. Tidy Casa made that possible. I loved coming home to a clean home with everything in its place. It smelled so fresh!! Veronica and her team did an awesome job. Not only did they clean every single shutter on my windows but the soap they left – mmmmmm so good. I wash my hands in that bathroom, with the Tidy Casa soap just because it smells so good- AND I know it's organic, as are all of their products. I would absolutely use Tidy Casa over and over (I think I might book a cleaning right now!) Thank you so much for your really over-and-above customer service.
Don't wait, book your first house cleaning today!