Oro Valley Home Cleaning and Maid Service
Get pricing and schedule a home cleaning in Oro Valley today.
Honest

Thorough 

  Timely


Background Checked Cleaners


Home Cleaning & Maid Service in Oro Valley
A clean home is a happy home. It's even happier if someone else is doing the cleaning for you.
Oro Valley, Arizona, really is the valley of gold! Whether you're near the beautiful hiking trails of Catalina State Park or further south near the Catalina Foothills Tidy Casa provides home cleaning and maid services near you.
All services, including the standard home cleaning, move-in / move-out, and deep spring cleaning are backed by our 200% happiness guarantee. If you're unhappy with the cleaning, we'll come back and clean again. If you're still not happy we'll give you a full refund. No questions asked.
Our online reviews speak to the fact that we're 100% committed to our work and delivering quality. If you want your home cleaned with the same love and care you give it. Tidy Casa is the company for you!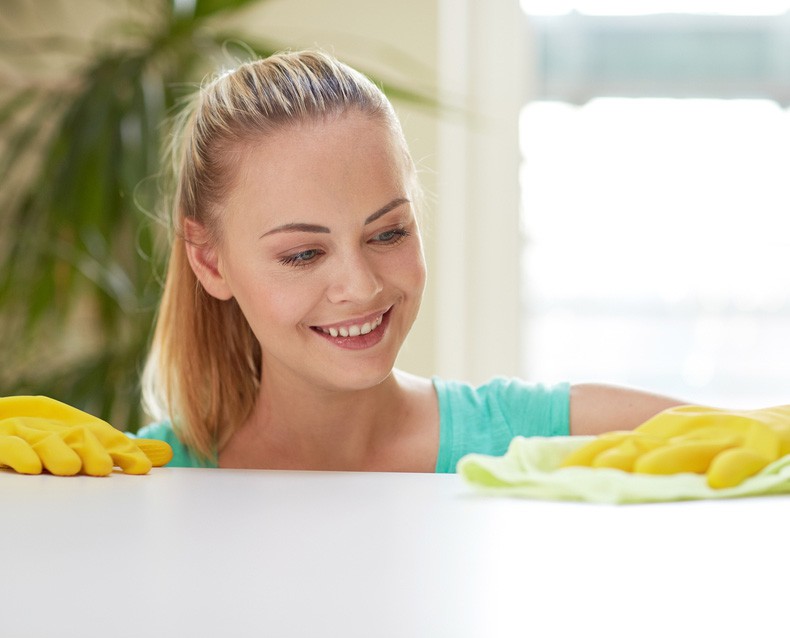 Who is Tidy Casa?
Tidy Casa offers Oro Valley residents premium cleaning services. We clean houses of all shapes and sizes, focusing on flexibility and quality of service to meet our customers' needs.
Our trusted house cleaners have passed a stringent hiring process, so you can rest assured that the people we send to clean your home are trained professionals. They are more than just competent. They care about providing our customers the five-star service that Tidy Casa is known for.
Want us to start right away? We sure can. There's no initial on-site estimate needed. You can book securely online and have us there straight away!
Just head over to our user-friendly online booking system, plug in the requested date and time, the number of bedrooms and bathrooms in your home, your desired service, and any additional cleaning requests, and we'll provide you with the flat rate fee. We also offer hourly services for those odd jobs that don't require complete home cleaning.
We're flexible, and we reward loyalty. You can schedule a one-time, weekly, bi-weekly, or monthly cleaning to meet your needs. Repeat scheduled services come at a discount.
Our 200% Guarantee
We take pride in delivering world-class, thorough cleaning services to our clients. You can trust that we'll do a fantastic job that meets your needs.
If you're not completely satisfied with the services you receive, we'll send another team back out to you to do it again.
Still not satisfied? We'll refund your money.
You might be thinking, "This is too good to be true!" The great news is we rarely have to act on our 200% guarantee. The vast majority of our customers are satisfied with our cleaning service the first time around!
Just take a look at what people are saying about Tidy Casa on our Yelp page!
Schedule your home cleaning now! You're just a few mouse clicks away…
Don't settle for the clutter and mess. Take a load off. Book your home cleaning appointment with us today!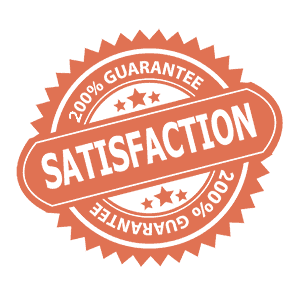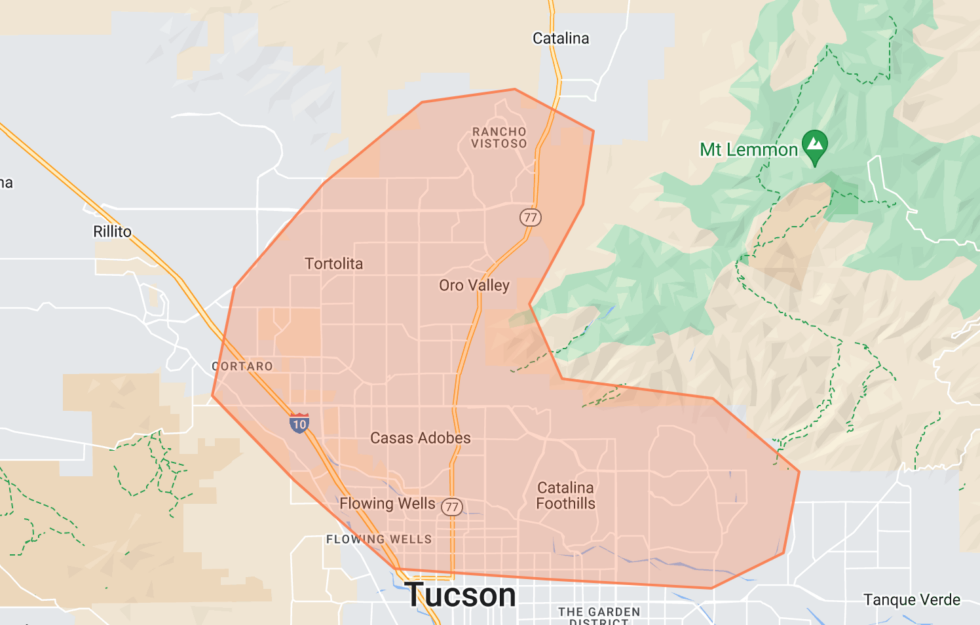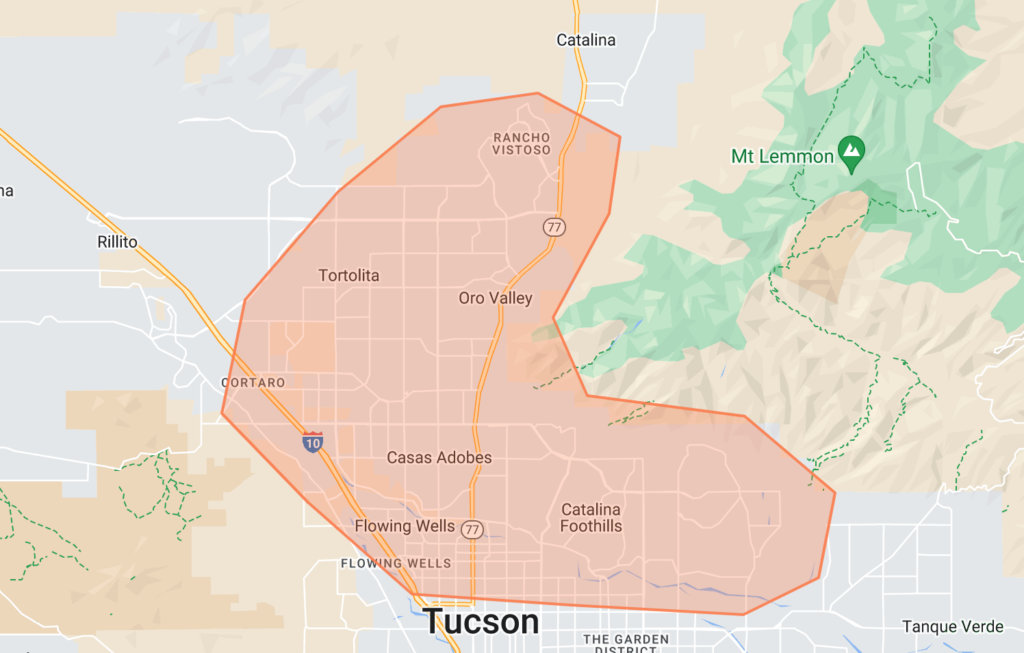 Where in Oro Valley does Tidy Casa clean?​
While Tidy Casa's cleaning covers 80% of Oro Valley and the Catalina Foothills, we're a growing company and have yet to make it out to all corners quite yet. We've highlighted the areas of the Oro Valley and the Catalina Foothills we currently clean in the image on this page.
For those that might have an easier time doing a ctl+f search and looking for their home zip code, here is the complete list of zip codes Tidy Casa covers in the Oro Valley
85711, 85707, 85713, 85710, 85716, 85719, 85745, 85705, 85712, 85715, 85730, 85708, 85701, 85748, 85750, 85718, 85714, 85706, 85723, 85746, 85704, 85741, 85737, 85742, 85743, 85756, 85749, 85747, 85755, 85757, 85629, 85735, 85641, 85652, 85653, 85654, 85709, 85721, 85724, 85726, 85731, 85732, 85734, 85751, 85777
Don't see your home zip code on our list? We can sometimes make exceptions depending on our schedule. Don't be afraid to give us a ring and ask. At the very least, we'd be excited to talk and add your zip code to our future growth list. 🙂 (520) 838-8701
Book Your Home Cleaning Today
What's Included in a Standard Home Cleaning?
Need to know what's included with a Tidy Casa Cleaning? Click the area of the house below to get the complete list.
Kitchen
Dust all accessible surfaces
Clean countertops
Empty sink and load up dishwasher with dirty dishes
Wipe down exterior of appliances like the stove, oven, and fridge
Clean the inside and outside of the microwave
Clean all floor surfaces
Take out any garbage and replace garbage bags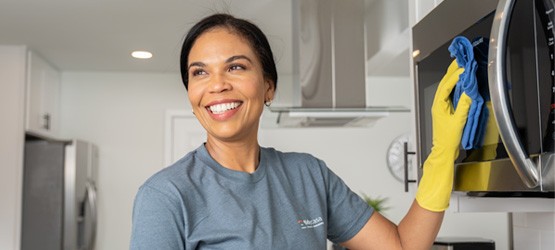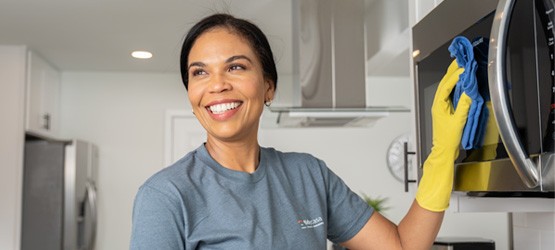 Bathrooms
Polish and clean mirrors
Clean and wash out sinks
Shine spouts and handles
Wash all countertops
Sanitize toilets and toilet bowls
Clean showers and tubs
Empty and replace trash can bags
Sweep, mop and vacuum all floor surfaces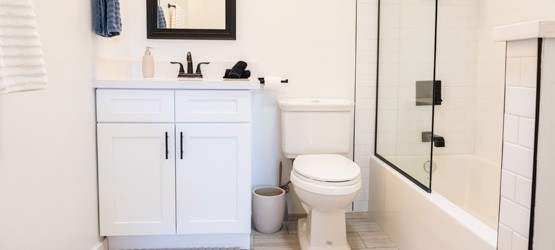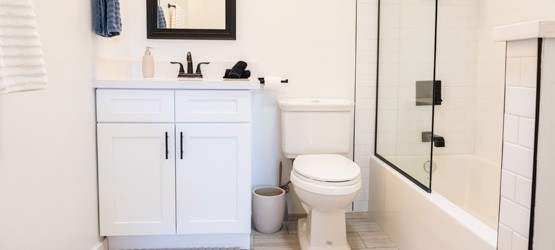 Bedroom, Living Room & Common Areas
Wiping down table surfaces and countertops
Dusting ceiling fans (as needed)
Dusting window sills (as needed)
Empty and replace trash can bags
Sweep, mop, and vacuum all floor surfaces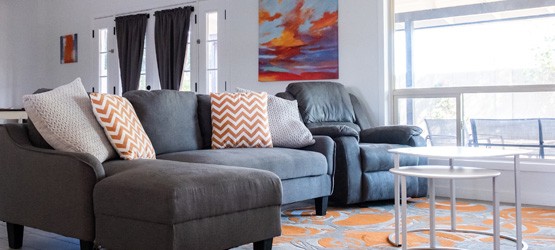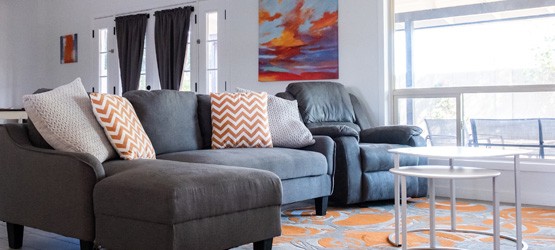 Extras (upon request)
In addition to the standard cleanings, extras can always be added upon request for that additional shine.
Cleaning inside refrigerator
Cleaning inside of the oven
Cleaning the interior windows
Clean all floor surfaces
Cleaning the inside of cabinets
Dusting blinds
Wet wiping blinds
Cleaning doors
Dusting AC vents
Spot cleaning walls
Move-in/Move-out cleaning: Inside windows, dusting blinds, and baseboards
Deep cleaning: Baseboards, dusting blinds, doors, vents, light switches, and power outlets
Heavy-duty cleanings are also available for homes that require a little more TLC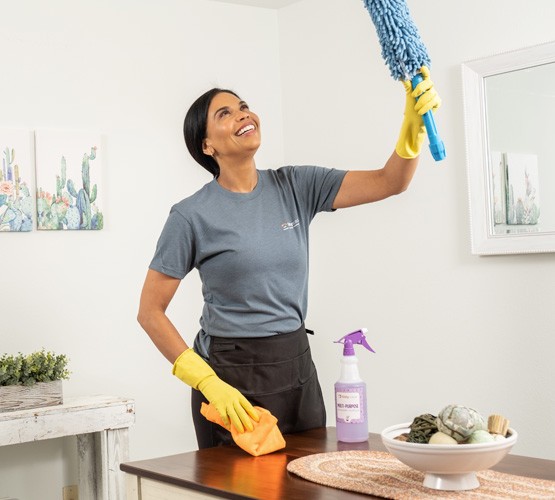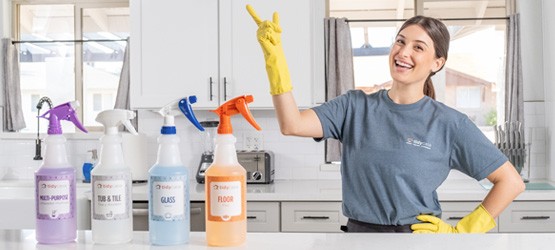 Don't Wait, Book Your Home Cleaning Today
Don't Wait, Book Your Home Cleaning Today