Deep Cleaning Service
Book Your Tidy Casa Deep Clean Today!
Has it been a while since you've had professional cleaning services? Maybe you need some serious elbow grease before the in-law's weekend visit?
Don't worry. Tidy Casa has you covered with a deep clean!
Once or twice a year, it's essential to do a more thorough deep cleaning. This deep cleaning service eliminates all the built-up dirt, soap scum, dust, and grime the regular cleaning service won't always get.
Deep cleaning is a great way to prepare a home for the changing seasons. It's the chance to get all the nooks and crannies a standard cleaning service can't.
Don't spend your weekend scrubbing floors—leave the cleaning tasks to the professionals at Tidy Casa and get that time back in your life. Keep the weekend to what it's meant for, relaxing and spending time with family—not doing chores and deep cleaning your entire home! That's the last thing anyone wants to do over the weekend.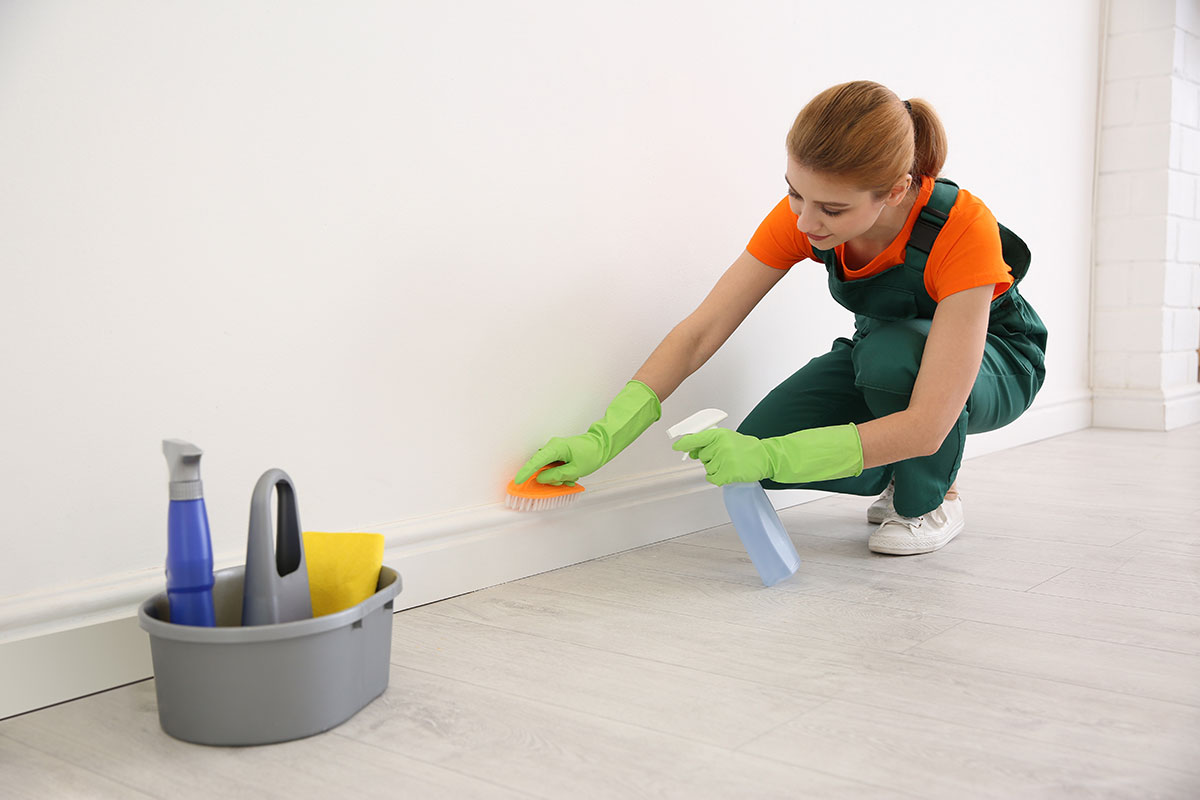 What's the difference between Deep Cleaning, Spring Cleaning, and Basic Cleaning?
The main difference between a deep clean, spring clean, and basic cleaning is the level of detail and focus. Deep cleaning and spring cleaning are two terms that can be used interchangeably. Unlike deep cleaning, the regular cleaning service, while offering a high level of service, is less thorough. The cleaning service should be used chiefly for upkeep and maintenance, in between deep cleanings.
On the other hand, a deep cleaning service is a more thorough cleaning that pays more attention to all the nooks and crannies that can get missed during regular cleaning. This includes things like baseboards, windowsills, air vents, blinds, lighting fixtures, picture frames, and that extra elbow grease needed to get dish soap and soap scum off fixtures.
What's in a Tidy Casa Deep Clean
Many people have a different idea of what deep cleaning services entail. For us at Tidy Casa, a deep cleaning is everything in the standard cleaning, plus we'll spend extra time with the baseboards, dusting the blinds, wiping down doors, cleaning off the light switches, dusting the exterior of the AC vents, and wiping down the power outlets. 
After doing everything included in the regular cleaning service, our goal is to spend extra time on items that only need cleaning every 6-12 months. These additional details are designed to get your home looking as good as possible. As stated before, another great name for our deep cleaning service could be spring cleaning.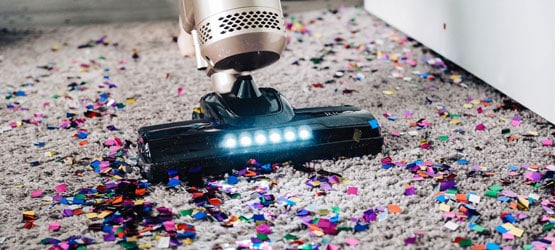 Deep Cleaning Checklist Includes
All of the basic cleaning tasks in the standard cleaning
A dusting of the baseboards
Dusting blinds
Wiping down doors
A dusting of AC vents
Wipe down light switches
Wipe down power outlets
Ceiling fans, if requested, they're easy to overlook when they're running
Popular Deep Cleaning Services Extras
Deep cleaning is an excellent opportunity to consider extras like wet wiping blinds, or walls, depending on the home's condition. For homes that need extra TLC, also consider upgrading to heavy-duty. 
Great candidates for heavy-duty cleanings are homes with excessive dust, clutter, or homes that haven't been cleaned professionally in a while. 
How Often Should I get a Deep House Cleaning?
Figuring out how often to get a cleaning service like this is a tricky question, given every home is a little different!
How often you should have a deep clean varies on how much traffic your home sees. If you only have a few people over and don't track in much dirt, you probably don't need deep cleanings as often as someone who has kids or pets running around.
That said, we recommend deep cleaning once or twice a year, depending on how often you have professional cleanings in between. With a bi-annual deep cleaning every six months and monthly upkeep and maintenance cleanings, the house will always look amazing all year round!
How Much Does a Deep Cleaning Cost?
The deep cleaning services start at $216.83; the final price is determined by the total size of the entire home, the number of bedrooms and bathrooms, and any additional services needed. Contact us for an exact price quote or look at our appointment booking form.
What Are the Next Steps?
It's easy to get started with Tidy Casa. The easiest way to set up deep cleaning services is to book online at https://tidycasa.com/book-appointment/.
Not a fan of booking online, or maybe want to make sure we're real people and talk to a human? It wouldn't be the first time someone asked us!
Feel free to call us at (602) 753-5630, and we'll be happy to help with any cleaning services questions or talk about your cat. We love our fury babies! 🙂
Book a deep cleaning today, and we'll get the home looking it's all-around best. We can't wait to help out!
Still not sure about Deep House Cleaning Services?
Still on the fence about getting professional home cleaning services? Give us a call! We're happy to answer any questions.
Don't want to talk? No worries! You can also schedule any cleaning service, including a deep clean appointment, through our online booking system. You're in control of your cleaning appointment. Change appointment times, add new services, or cancel anytime. We want you to be 100% happy with your experience, which is why we also have our 200% happiness guarantee. If you're not satisfied for any reason, we'll be sure to make it right. Give us a call and get a free estimate today.
Don't Wait
If you are tired of doing cleaning tasks all on your own and done with DIY cleaning tips that only work about half the time? Take back the war on those dust bunnies and book your deep clean or regular cleaning service with Tidy Casa today!
We're always happy to help and looking forward to hearing from you!
Book Your Deep or Spring Cleaning Today