Home Cleaning Services
Book your home cleaning today!
The clutter is piling up, dust bunnies have started their own eco-system and you're too busy with life… we've all been there. It's hard to find time for house cleaning when life gets in the way.
It's time to get your life back. Let Tidy Casa clean your home and start winning the war with those dust bunnies!
Yes, we will clean your home!
If you're looking for a house cleaning service anywhere in the Phoenix Metro area, whether it's a 500 sq apartment or a 5,000 sq house. We're here to help! We clean homes of all shapes and sizes. From residential homes to apartments and townhomes. We clean valley wide and even offer an hourly service for odd jobs that don't require a full home cleaning. We're flexible and can help you out no matter what your situation.
We Guarantee You'll Love the Service
There are a lot that goes into picking a great house cleaner. Trust us, we know! Finding a truly great team can take months! We interview 100s of cleaners before we hire one that meets our standard. That's because with our 200% guarantee we can only afford the best cleaners in the valley! We've already handled the leg work of hiring a great team and we've put our money where our mouth is.
No Estimate Needed
Our home cleanings are a flat rate, meaning there's no need for estimates or in-person visits for a quote. Just tell us the number of bedrooms and bathrooms in the house, add anything else you need to be cleaned to the order, and book. It's that easy!
What's Included in a Standard Home Cleaning?
Need to know what's included with a Tidy Casa Cleaning? Click the area of the house below to get the complete list.
Kitchen
Dust all accessible surfaces
Clean countertops
Empty sink and load up dishwasher with dirty dishes
Wipe down exterior of appliances like the stove, oven, and fridge
Clean the inside and outside of the microwave
Clean all floor surfaces
Take out any garbage and replace garbage bags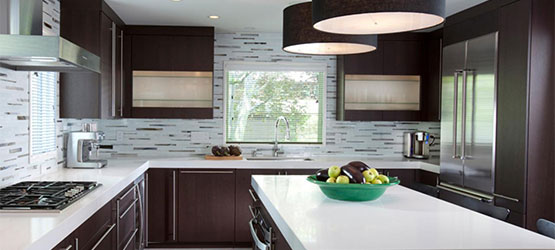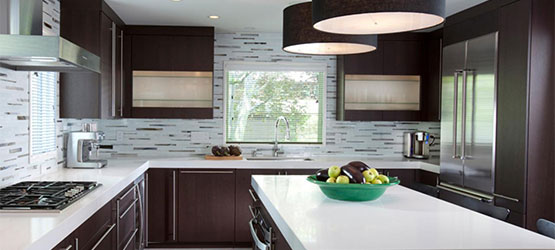 Bathrooms
Polish and clean mirrors
Clean and wash out sinks
Shine spouts and handles
Wash all countertops
Sanitize toilets and toilet bowls
Clean showers and tubs
Empty and replace trash can bags
Sweep, mop and vacuum all floor surfaces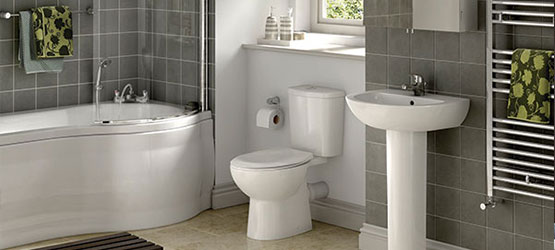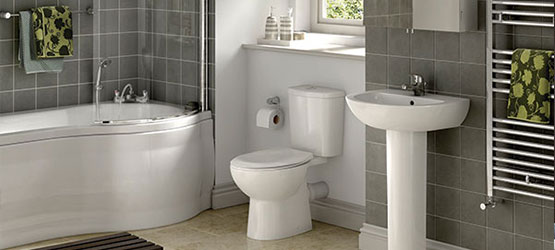 Bedroom, Living Room & Common Areas
Wiping down table surfaces and countertops
Dusting ceiling fans (as needed)
Dusting window sills (as needed)
Empty and replace trash can bags
Sweep, mop, and vacuum all floor surfaces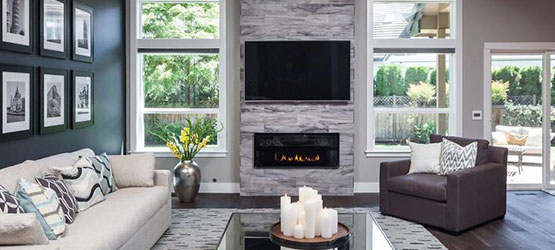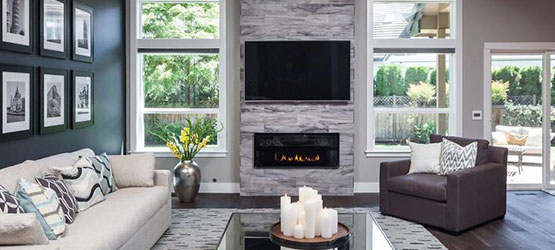 Extras (upon request)
In addition to the standard cleanings, extras can always be added upon request for that additional shine.
Cleaning inside refrigerator
Cleaning inside of the oven
Cleaning the interior windows
Clean all floor surfaces
Cleaning the inside of cabinets
Dusting blinds
Wet wiping blinds
Cleaning doors
Dusting AC vents
Spot cleaning walls
Move-in/Move-out cleaning: Inside windows, dusting blinds, and baseboards
Deep cleaning: Baseboards, dusting blinds, doors, vents, light switches, and power outlets
Heavy-duty cleanings are also available for homes that require a little more TLC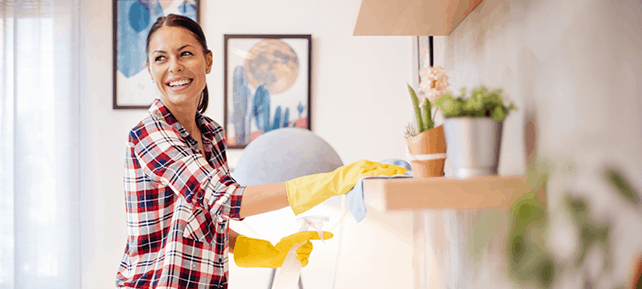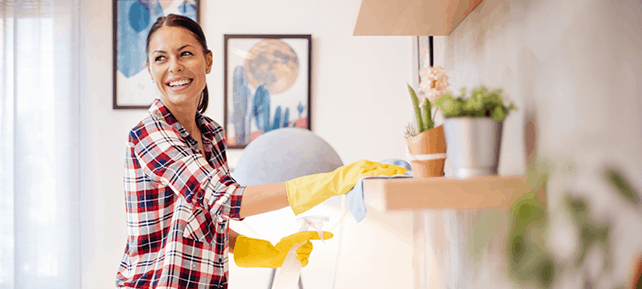 Note: Deep cleaning services were updated to include dusting blinds and doors as of March 12th, 2022. If a deep cleaning appointment was booked before March 12th, 2022 it may exclude those services unless added as an extra. 
It's important to note, each cleaning is a custom job and no two houses are the same. Because each service is customized to your home, not all the services are done all the time. Our cleaners are professionals and it's up to their discretion what needs to be cleaned and what doesn't. Some cleanings will get more attention than others depending on the condition of the home.
Be sure to inform your cleaning specialist of any needs you might have at the beginning of the cleaning including special areas you would like them to pay attention to. We will always make sure you're 100% satisfied with how your home looks when we're finished.
Still not sure?
Still on the fence about getting a professional house cleaning service? Give us a call! We're happy to answer any questions. You can also schedule an appointment through our online booking system, you're in control of your appointment. Change appointment times, add new services or cancel anytime.
Things We Can't Clean
There are not many things we can't clean but here's the list…
Light bulbs & lighting fixtures: We won't wipe down or wet wipe light bulbs. These are too fragile and too big a liability for us to clean.
Garages & patios: With Arizona heat, we need to keep our teams indoors. It's too dangerous in AZ for us to clean outdoors. Plus, we don't carry the necessary pressure washers to clean patios and garages. Because of this, we do not clean garages or patios.
Outside windows: Outside windows can require ladders and special equipment to clean properly. Our teams are only set up to clean inside windows which can be reached with a small step ladder.
Additional items on our can't clean list can be found here.
Don't Wait
Take back the war on those dust bunnies and book your appointment today! We can't wait to help you tidy up.
Don't Wait, Book Your Home Cleaning Today