Cleaning Services
Get more information on Tidy Casa services.
Flat-Rate Pricing on All Services
Services Offered:
Use the links below to get more information on the services Tidy Casa offers.
---
Residential Home and Apartment Cleaning Service
When we show up for a home cleaning we follow very specific guidelines to make sure we deliver a world-class service every time.
Our standard residential home cleaning covers everything you would expect including:
Kitchen Spaces
Bath and Tub Spaces
Bedroom
Living Spaces
More detail at our residential and apartment cleaning, and maid service page.
What's Included in a Standard Home Cleaning?
Need to know what's included with a Tidy Casa Cleaning? Click the area of the house below to get the complete list.
Kitchen
Dust all accessible surfaces
Clean countertops
Empty sink and load up dishwasher with dirty dishes
Wipe down exterior of appliances like the stove, oven, and fridge
Clean the inside and outside of the microwave
Clean all floor surfaces
Take out any garbage and replace garbage bags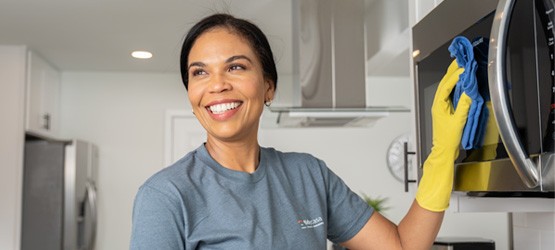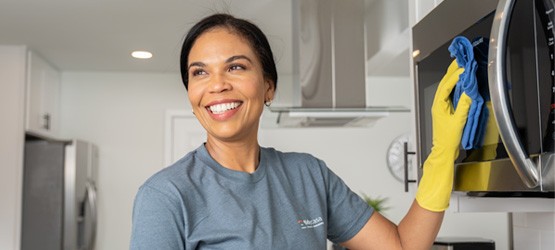 Bathrooms
Polish and clean mirrors
Clean and wash out sinks
Shine spouts and handles
Wash all countertops
Sanitize toilets and toilet bowls
Clean showers and tubs
Empty and replace trash can bags
Sweep, mop and vacuum all floor surfaces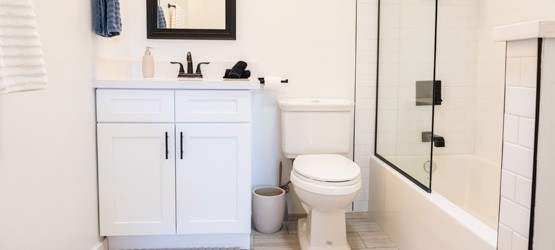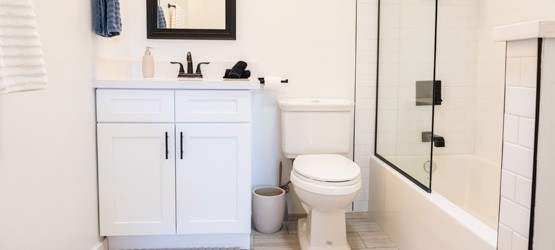 Bedroom, Living Room & Common Areas
Wiping down table surfaces and countertops
Dusting ceiling fans (as needed)
Dusting window sills (as needed)
Empty and replace trash can bags
Sweep, mop, and vacuum all floor surfaces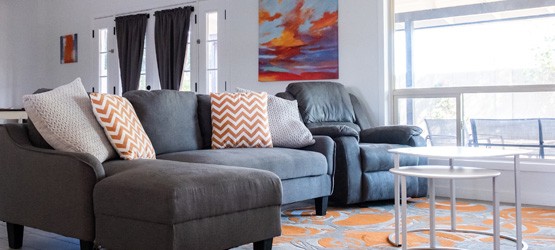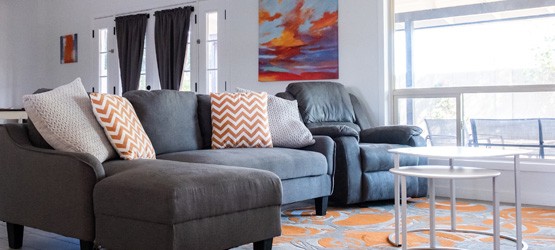 Extras (upon request)
In addition to the standard cleanings, extras can always be added upon request for that additional shine.
Cleaning inside refrigerator
Cleaning inside of the oven
Cleaning the interior windows
Clean all floor surfaces
Cleaning the inside of cabinets
Dusting blinds
Wet wiping blinds
Cleaning doors
Dusting AC vents
Spot cleaning walls
Move-in/Move-out cleaning: Inside windows, dusting blinds, and baseboards
Deep cleaning: Baseboards, dusting blinds, doors, vents, light switches, and power outlets
Heavy-duty cleanings are also available for homes that require a little more TLC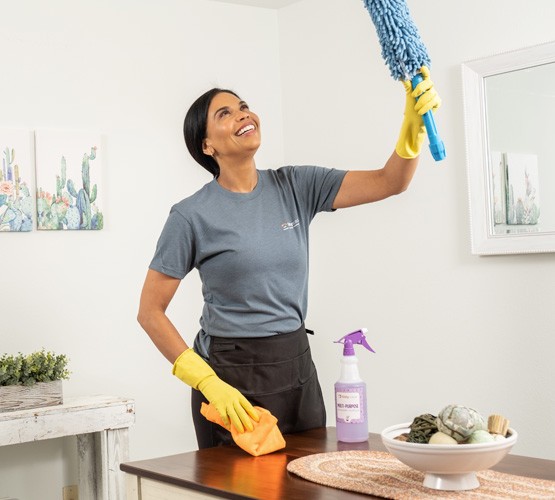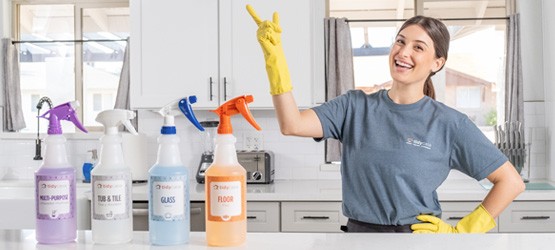 ---
Move-in / Move-Out Cleanings
Moving into a new home or moving out of your old one? Tidy Casa can help! The move-in/move-out services will get that home to a pristine new home condition. Maybe even bring back that new home smell!
Move-in / Move-Out Cleaning includes:
Everything from the standard cleaning
Inside Windows
Baseboards
Extra's available upon request include: Inside of the oven, inside of the refrigerator, inside of the cabinets and others…
This is the best fit for empty homes in the process of moving.
More detail on our move-in/move-out cleaning page.
---
Eco-Friendly Cleaning Services
Sustainability and protecting the environment are as important to us as they are to you! That's why we offer an eco-friendly cleaning option.
The eco-friendly cleaning service includes everything included in the standard cleaning service with the inclusion of eco-friendly products.
Our eco-friendly products don't use any chemicals that are harmful to your family or pets. Sleep sound knowing you're not only protecting the environment but also your loved ones.
Get more details at our eco-friendly cleaning services page.
---
Deep Cleaning Service
Been a while since you've had a professional cleaning or are you just in need of some serious elbow grease? Tidy Casa has you covered! Book our deep cleaning service to get into all the nooks and crannies.
Deep cleaning includes everything in the standard cleaning with the addition of more detail work including:
Everything included in the standard cleaning
Baseboards
Air Conditioning Vents (if they're reachable without a ladder)
Ceiling fans
Light switches
AC and power outlets
Get more details on our deep cleaning page
---
We have a host of cleaning services to make it easier for you to maintain your home, apartment, or commercial space.
Let's get started today. Click below to book your first appointment.
Note: All cleaning jobs are custom and subject to the cleaning teams better judgment. More or less service may be provided on a case by case basis.
Don't Wait, Book Your Home Cleaning Today