Maid Service
Book your maid service/home cleaning today!
The best maid service in Phoenix
Your home is the most essential place in your life. When choosing a maid cleaning services provider, choosing a company that treats your home with personal attention and care is incredibly important. Our cleaners are professionals, and they are also homeowners, just like you are. They know the importance of having a spotless home and will completely clean your house quickly.
Coming home to a spotless kitchen, freshly vacuumed floors, and an incredibly well-kept bathroom gives us all a unique and wonderful feeling. We understand that it's hard to find some time for house cleaning when life gets in your way. Let a professional take care of your home. If you need maid services, don't look any further.
Maid Services Phoenix
If you're looking for a home cleaning service provider in Arizona, many companies offer their maid cleaning services, but we are the best, and we can guarantee that. Our team of professionals will completely clean your home, and you will be able to enjoy your time in it. Our company is entirely flexible, and we will even help you with some odd jobs which don't require full-time cleaning if that's what you're looking for.
You'll love our maid service!
Finding the right person for this job is extremely hard. Trust us, we know that. Assembling a great team of cleaners takes months, but great things happen once they start working as a real team! Our team is directly invested in leaving your home spotless after each visit. Your home is your sanctuary, and our team will treat it with respect it deserves.
We clean around your schedule!
We will create a custom home cleaning plan perfect for your budget and schedule. Our home cleaning services are at a flat rate. You just need to tell us the number of rooms and bathrooms in your home, add some special requests if you have them, and that's it! It is that easy!
What will we clean?
Everything. We clean condos, abodes, rooms, apartments, and houses. We will make your home sparkly and shiny. Our team follows strict guidelines to ensure we deliver exquisite cleaning service every time! Take a look at the list of what we include in our regular maid service below.
What's Included in a Standard Home Cleaning?
Need to know what's included with a Tidy Casa Cleaning? Click the area of the house below to get the complete list.
Kitchen
Dust all accessible surfaces
Clean countertops
Empty sink and load up dishwasher with dirty dishes
Wipe down exterior of appliances like the stove, oven, and fridge
Clean the inside and outside of the microwave
Clean all floor surfaces
Take out any garbage and replace garbage bags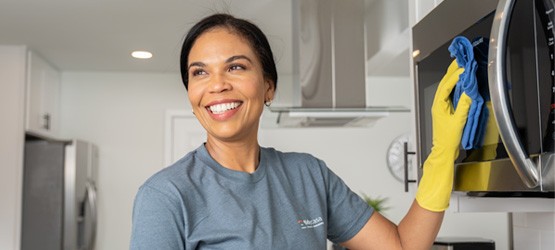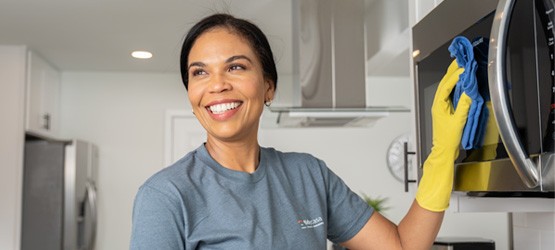 Bathrooms
Polish and clean mirrors
Clean and wash out sinks
Shine spouts and handles
Wash all countertops
Sanitize toilets and toilet bowls
Clean showers and tubs
Empty and replace trash can bags
Sweep, mop and vacuum all floor surfaces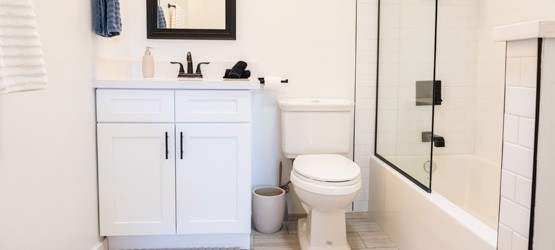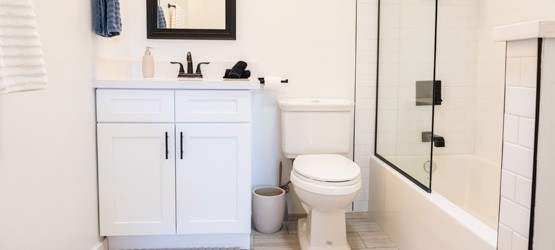 Bedroom, Living Room & Common Areas
Wiping down table surfaces and countertops
Dusting ceiling fans (as needed)
Dusting window sills (as needed)
Empty and replace trash can bags
Sweep, mop, and vacuum all floor surfaces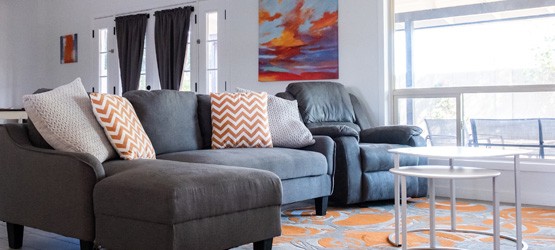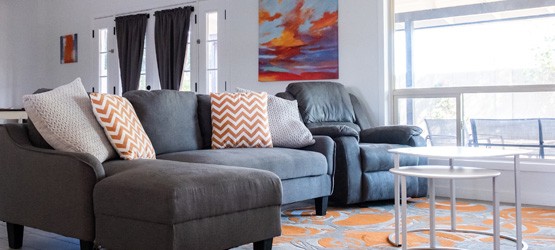 Extras (upon request)
In addition to the standard cleanings, extras can always be added upon request for that additional shine.
Cleaning inside refrigerator
Cleaning inside of the oven
Cleaning the interior windows
Clean all floor surfaces
Cleaning the inside of cabinets
Dusting blinds
Wet wiping blinds
Cleaning doors
Dusting AC vents
Spot cleaning walls
Move-in/Move-out cleaning: Inside windows, dusting blinds, and baseboards
Deep cleaning: Baseboards, dusting blinds, doors, vents, light switches, and power outlets
Heavy-duty cleanings are also available for homes that require a little more TLC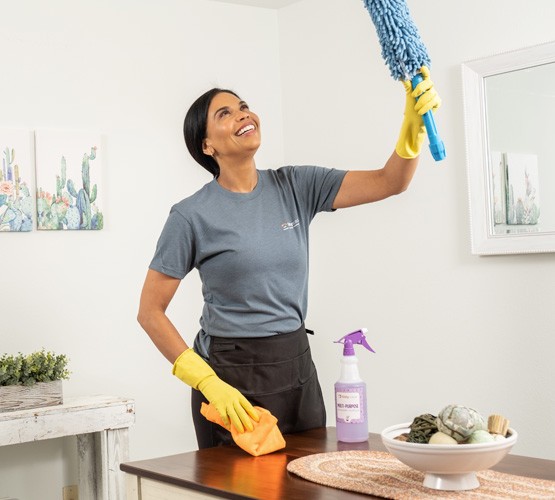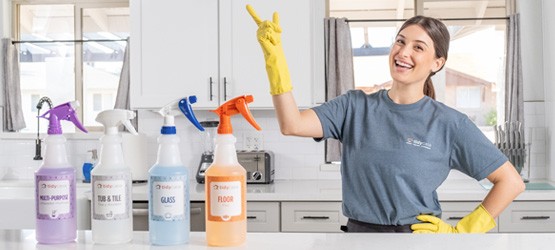 Why choose Tidy Casa as your Maid Service?
We know you're busy, and the last thing you need is to come home to a dirty house. That's why we're offering high-quality, thorough, and hassle-free home cleaning services in Phoenix, Scottsdale, Mesa, Chandler, Tempe, and Tucson. We do everything with simple flat-rate pricing and easy online booking. We guarantee you'll be satisfied with our work or we'll give you your money back!
Tidy Casa is the highest-rated home cleaning and maid service in Phoenix and Tucson. Our core principles of being honest, on time, and thorough mean you'll love the results every time. We're so confident you'll love it we're putting our money where our mouth is with a 200% happiness guarantee. 
No estimates, quotes, or in-house inspections are needed. Tell us how many rooms in your home. Select a time that fits your schedule, book your cleaning, then take the rest of the day off. We'll do the heavy lifting and get that house sparkling. It's that easy!
We also provide all the needed cleaning products and cleaning supplies. Give us a shot and book today. You have nothing to lose with our 200% guarantee!
Still, have questions? Give us a call!
We value our customers, and we're happy to answer any questions. If you're still unsure about hiring a professional maid cleaning service, give us a call! We'll be happy to run through everything we do on regular cleaning and set up a cleaning schedule that works around your busy life. Let us know any specific cleaning needs you may have before we start cleaning, and we'll take care of the rest.
Don't Wait, Book Your Home Cleaning Today