Need to set up a new cleaning appointment with Tidy Casa? It's easier than you might think.
Step 1
If you've already got an account with Tidy Casa the first step is to navigate to https://tidycasa.com/login/ and log in with your email and password. 
If you've never logged into your Tidy Casa account you may need to do a password reset before you're able to log in. 
Step 2
Once logged in, click the blue "Add New Booking" button. If you're on a mobile device you may need to scroll down slightly in order to see the Add New Booking button.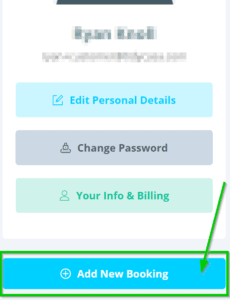 Step 3
On the next screen, you'll be able to enter the details for the appointment including date, time, address, type of service, and extras. Once you've entered all the needed information, click the "Book Now" button to schedule the service.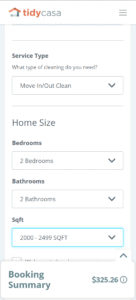 Step 4
Once completed you'll receive a confirmation email letting you know we've received the appointment request and are processing it. Once we're able to confirm a team is available to help and there aren't any more questions we may have like how to get in or where to park. We'll send a confirmation email. 
If there are any questions, always feel free to give us a call. We're always here to help!